With never before seen inflation, an ever increasing border crisis, an unforgivable botching of the Afghanistan pull out, and the constant gaslighting of conservatives and regular Americans, YRs are fired up. It's time to take our country back. 2022 is the year we regain control of the Congress and send Nancy Pelosi and the socialist goon-squad back to the minority. Are you ready to work?
YR sponsored activism opportunities are offered to all Texas YR members and chapters at the local, regional, and statewide levels. Paid and volunteer opportunities are also available through various campaigns, the RPT, and other TYRF partners. Please find those opportunities below.
If you are a candidate or are volunteering/working for a campaign, your voter contacts matter! Help us keep track of how our YRs are making an impact on the 2022 elections by filling out this form at the end of each month.
Activism Opportunities…
Michael Salvo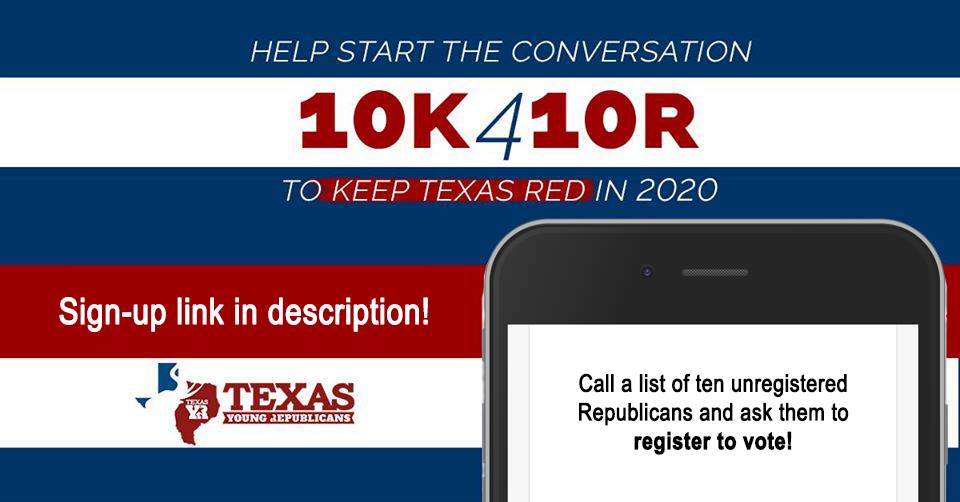 Join your fellow YRs and the Republican Party of Texas (RPT) as we commit to registering 100,000 new Republicans in time for the November elections!
To achieve our goal we're asking each YR to reach out to 10 unregistered Republicans whose contact information the RPT will provide you with after you sign up.
Thank you for your willingness to volunteer and help keep Texas RED!
Sign-up: Link
Frequency: Whenever!
Michael Salvo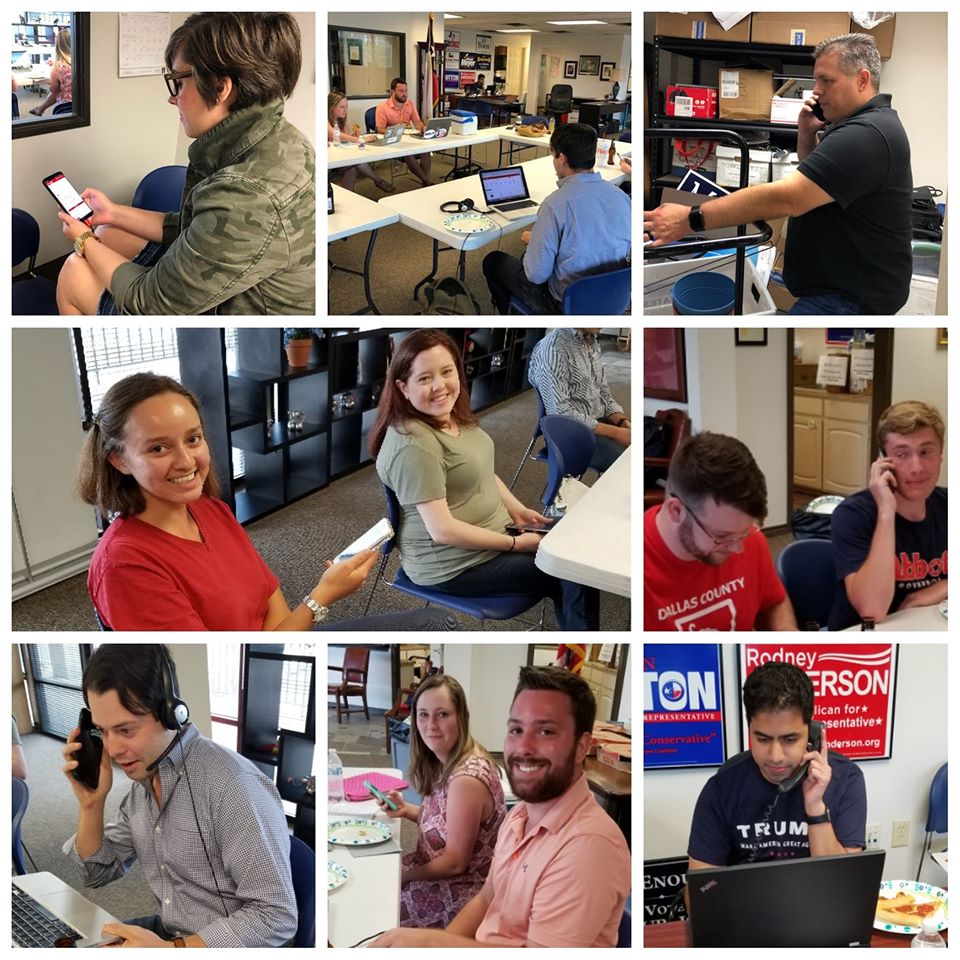 Phone bank by yourself or with a group of friends!
Contact: Chelseay Valenzuela, [email protected]
Frequency: Whenever!
Michael Salvo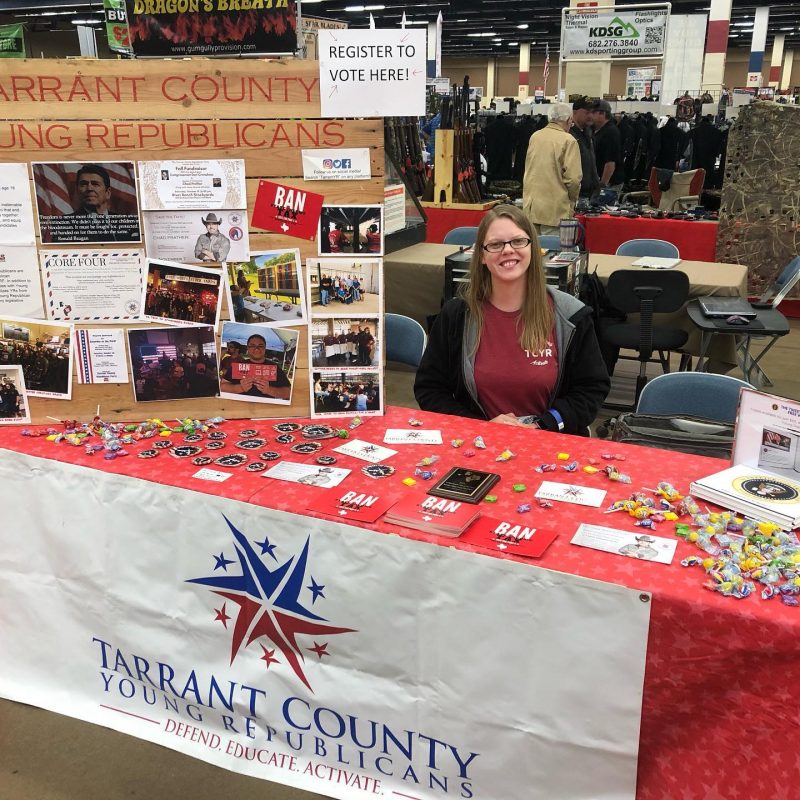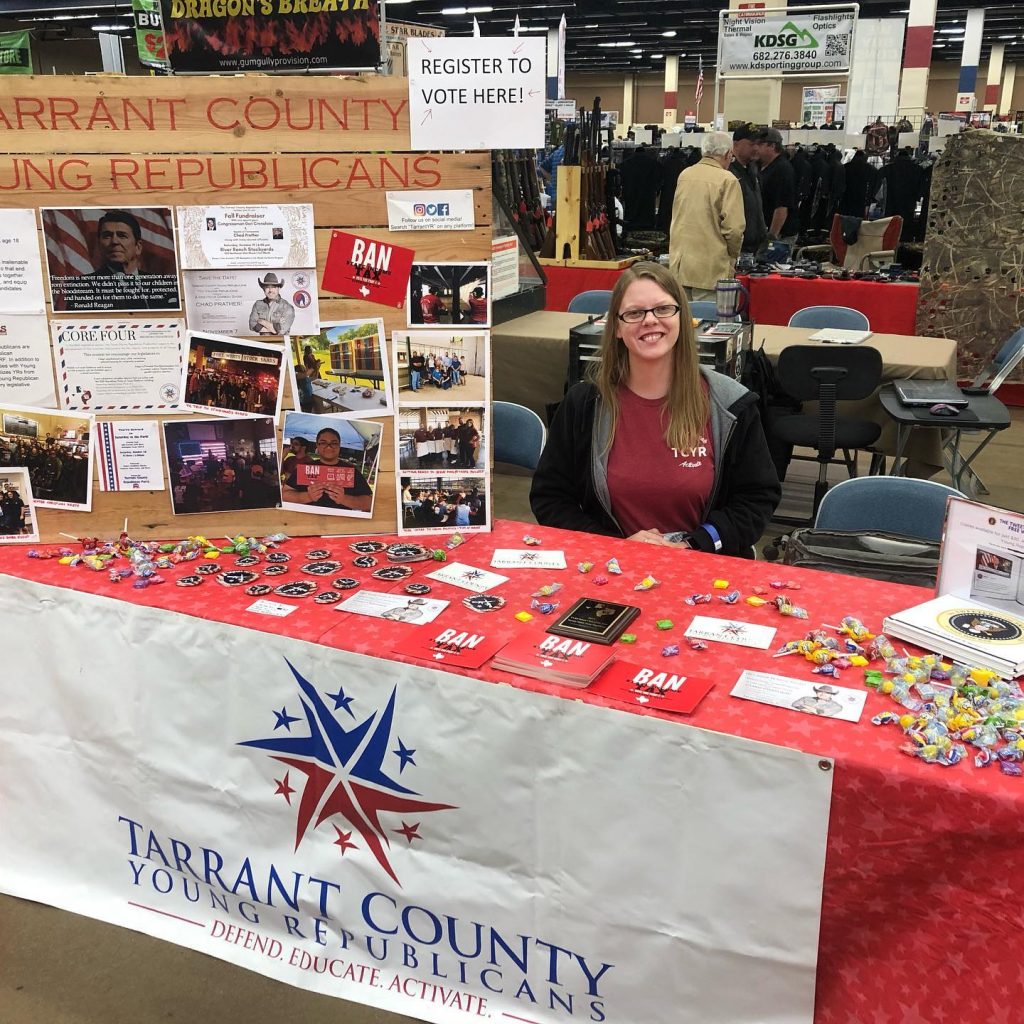 Let Texans for Greg Abbott help you or your club set up a voter registration booth.  If you don't have an idea for where you'd like to do one let them offer you suggestions!
Contact: Matt Jones, [email protected]
Frequency: Whenever!
Please send any questions or comments to the TYRF Political Director, Michael Salvo, at [email protected]