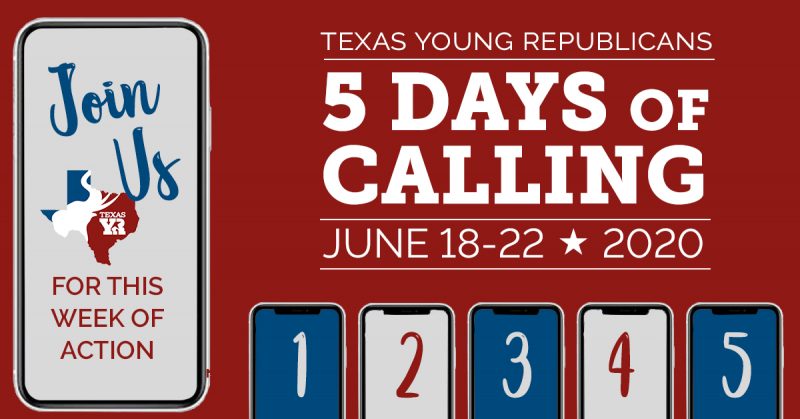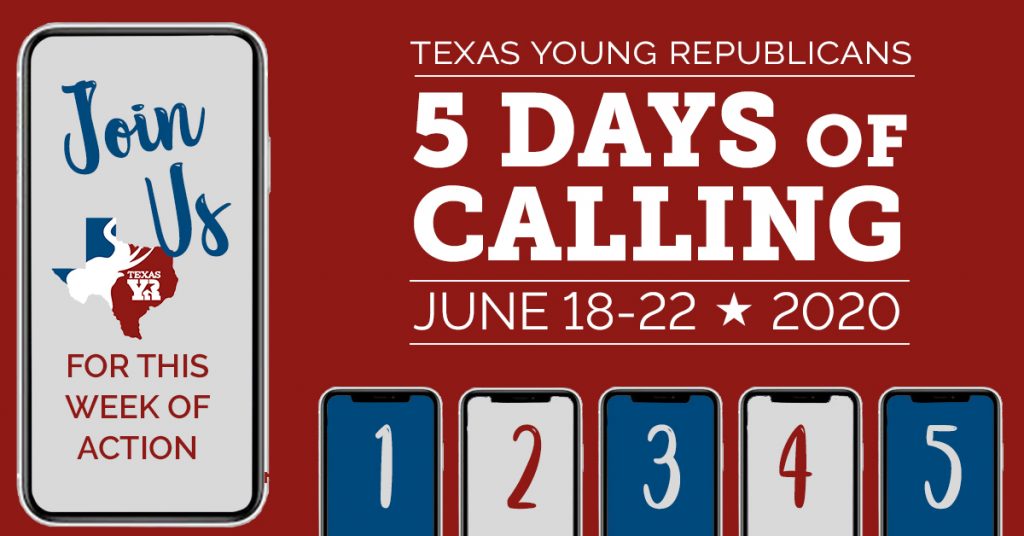 The Republican Party of Texas is excited to share an upcoming initiative in collaboration with the Texas Federation of College Republicans and the Texas Young Republicans Federation. We will be joining forces for a FIVE DAY Phone Bank to register fellow Texas Republicans. 
Competition from June 18th – June 22nd
Winner to be announced on June 23rd
Kickoff June 18 @ 6:30PM with special guest, Dave Carney.
$500 gift card to the participant who makes the most phone calls
Date: Kickoff on June 18 @ 6:30 PM
Join: Sign-up here!