What's a deployment?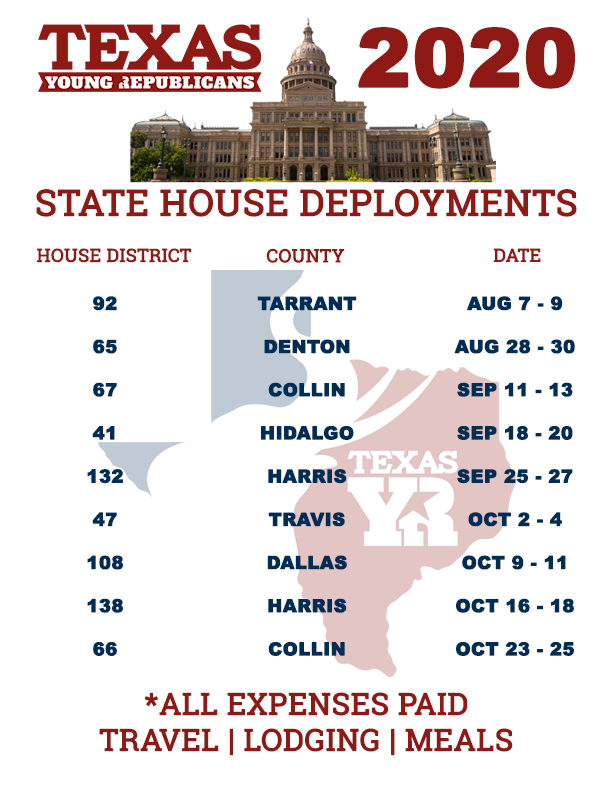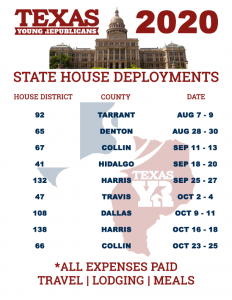 A Texas YR deployment weekend is a state-wide federation initiative to focus all of our energy and efforts on one Texas House District.   These weekends typically involve knocking on doors, making phone calls, delivering signs, and of course having fun.  For more information check out this deployment weekend itinerary.
Many thanks to our friends at the Republican Party of Texas who will be covering all expenses for YR volunteers from out-of-town including, hotels, transportation, and food.  Sign-up forms for each deployment weekend can be found below.
Training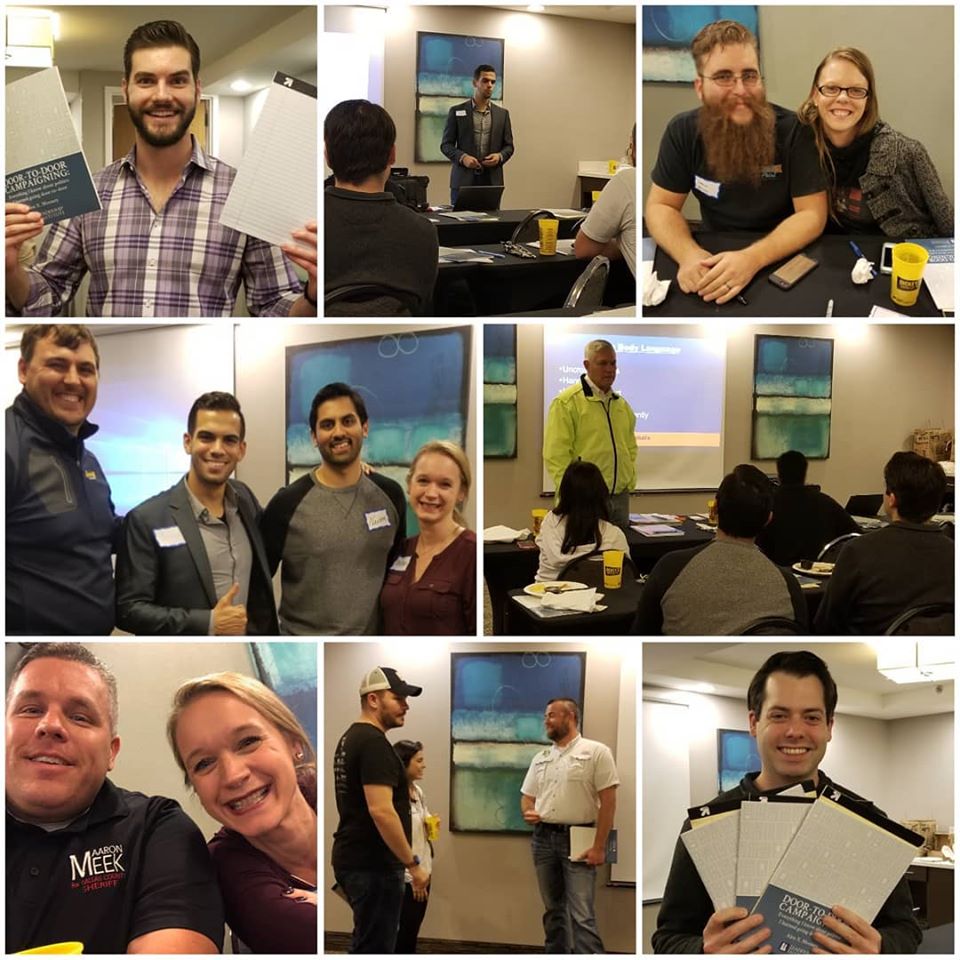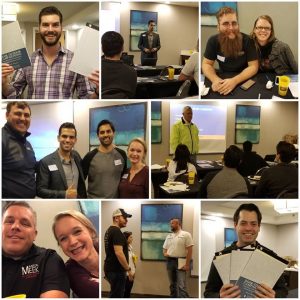 Activism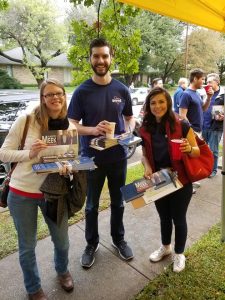 Community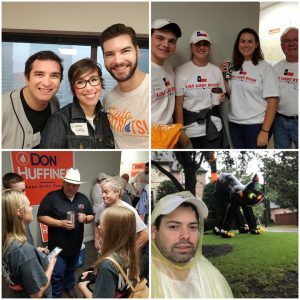 October Deployments