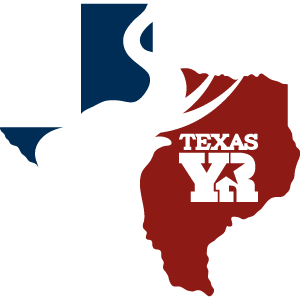 WELCOME!
TEXAS YOUNG REPUBLICANS CLUB DEVELOPMENT GUIDE
Thank you for your interest in spreading the Republican movement among the young adults in your county. The Texas Young Republican Federation is happy to help you get a new club started!
We are an official auxiliary of the Republican Party of Texas, and are affiliated with the Young Republican National Federation. Our clubs are very active, and there are many reasons for and benefits to starting a young republican chapter in your area.
Benefits of and reasons for starting a Young Republican chapter:
Educate young adults about conservatism and Republican politics
Get plugged in to campaigns, local and state Republican politics
Networking with local and statewide activists and leaders, legislators and representatives
Host local political events, candidate forums, policy/issue forums
Invitations to exclusive political events
Social events, happy hours and community service events
Attend state and national board meetings
Political and grassroots training
Register voters
Run for public office
If you have any questions or suggestions, please email the Development Director [email protected] or the Chairman at [email protected].
Below are resources that can be used to help new and existing TYRF chapters develop and grow.
1) GETTING STARTED
One of the first steps you will need to take when organizing a new club is to enlist help from as many sources as possible. TYRF will help, but we highly encourage you to work with local activists in your area to start gaining local interest and momentum.
Your county Republican Party Chair can be a great resource to help spread the word about a new club. If you are unsure who your county Chairperson is, click on the button below to find their contact info.
Each senate district has a Republican Party committeeman and committeewoman. They can also be helpful resources to reach out to as well. Click on the SREC button and find out who represents you.
2) ORGANIZING
After you have recruited 10 members, you will need to turn in a constitution, roster of members, and chartering fees. Below are samples to refer to. After these documents are prepared, please email them to the TYRF State Secretary, State Chairman, and Club Development Director. Please contact us for how to submit chartering fees.
2) MARKETING
Once you have organized your club and are officially chartered, you will need a logo and social media sites for your club. Our Marketing team will be able to assist you with your needs. Please email [email protected] for next steps.