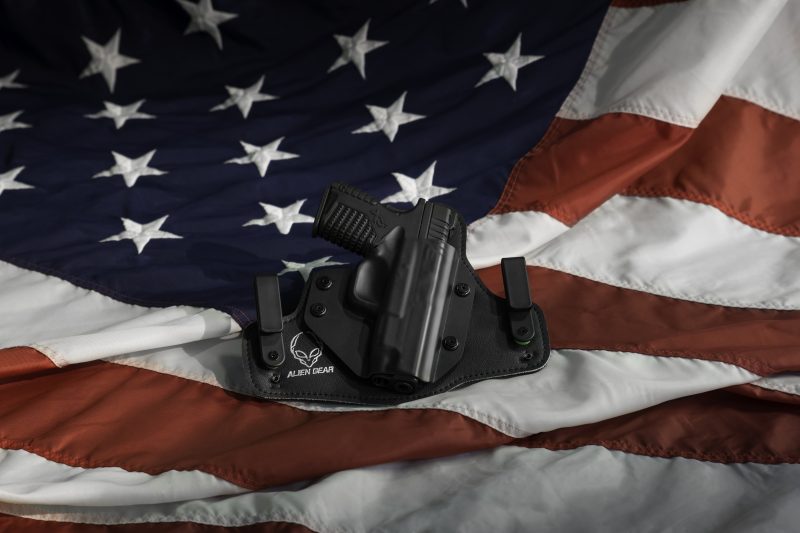 Texas Young Republicans Statement on Constitutional Carry
This legislative session Constitutional Carry has been a priority issue for the Texas Young Republican Federation (TYRF).
Following an incident that recently occurred, Speaker Dennis Bonnen and Committee Chairman Poncho Nevarez proclaimed Constitutional Carry was dead and the bill author Jonathan Stickland pulled a request for a hearing for the bill.
Speaker Bonnen is quoted saying:
"These individuals want anyone – including criminals – to be able to carry a gun without a license and proper safety training. I have always been at the forefront of strengthening Texans' 2nd Amendment rights, as exhibited by my 100% voting record with the NRA. I supported legislation giving every citizen the ability to receive their license to openly carry, and believe that repealing these laws – as fringe activists want –would make it impossible for law enforcement to distinguish between law abiding gun owners and criminals."
Sadly, this paints supporters with a broad stroke. The Texas Young Republicans are not fringe. We come from all areas of the state and all segments of the Republican Party. When we surveyed our members, 80% supported Constitutional Carry and only 13% were opposed.
The bill has also been the top priority issue of the Republican Party of Texas for three sessions and is supported by the NRA.
The bill in no way allows criminals to carry. Nationwide 31 states currently allow permitless open carry whereas,16 have Constitutional Carry.
Good Texans can disagree on policy. Good Texans can find themselves aligned with people who don't share their heart and approach, but good Texans shouldn't shut others down.
While this is most clearly written as a disagreement both in the Speaker's opinion and language, it is only that. It is not meant as an insult or condemnation. We hope we can have disagreements without disrespect.
At this point in session a hearing may only be for show, but maybe we need that show. Texans deserve mature debate and a vote. It is time to let Texans have a voice and not allow the actions of a few shape the policies of our state. Let the adults talk this out.  Let Texans speak.