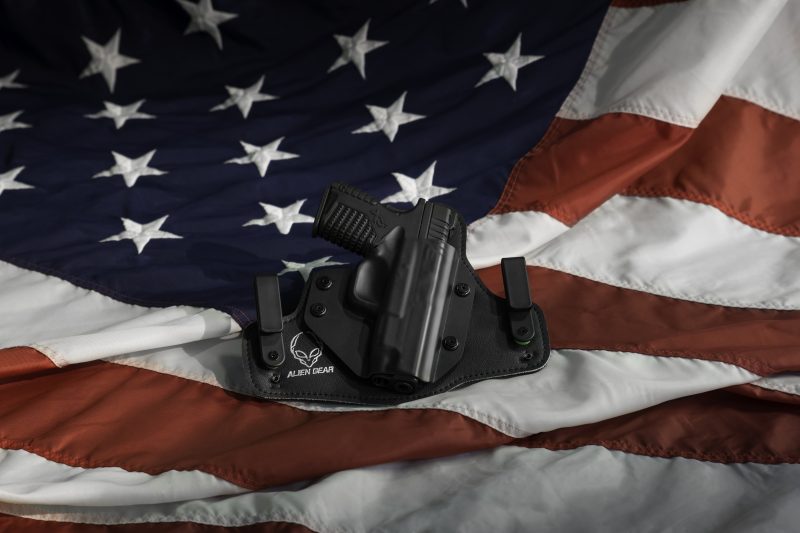 Tuesday, Sept. 17, 2019
Contact: Hayden Padgett, Chairman
Email: [email protected]
Texas Young Republican Chairman Remarks on Second Amendment Rights
In the last month, Texans have grieved through two mass shootings, leading to much discussion about Texas gun laws. Some have called for a special session, Governor Abbott has issued new executive orders, and several Democratic politicians have called for semi-automatic rifles to be confiscated. Missing from this debate is a clear defense of the truth that armed citizens are the greatest security against evil men.
When gun debates arise, we first talk of hunting, then of self-defense. Rarely do we speak openly about principles – the reasons our Founders fought for the right to bear arms.
They wrote our Constitution in the shadow of revolution, a revolution only won because our forebearers were armed. The Second Amendment is not merely about hunting or self-defense against criminals; those are secondary. It is about the idea that the people must be capable, at all times, of defending themselves against their government. It is the guarantor that the people do not fear their government but that a government fears its people.
Thankfully, none of us will likely need to take up arms against our government and arms will likely be used primarily in self-defense. But that too is a wonderful thing, that a gun can be a great equalizer for the small or the weak. Stories have been told of women or elderly persons who held off a physically stronger attacker because they had a gun.
It is also true that arms have kept minority groups safe as they struggle against oppressors. Men like Rev. Martin Luther King Jr. would regularly carry a gun for protection and his parsonage was once described as "an arsenal." They knew that only the individual can truly guarantee their own safety. Even then gun control was used to keep Rev. King in line – he was denied a permit to carry and was forced to defy the law for his own safety.
But not all men are as good as Rev. King; some men are evil and use these tools of protection as weapons of mayhem. We desire that guns be kept by good men but barred from evil men. However, nearly three centuries of American experience have shown government law is capable of punishing evil, but ill-equipped to preempt evil. We, the people, armed and trained, are the only true prevention against evil acts.
That is why we support the right of citizens to carry arms and why we oppose government law that would make the exercise of that right more difficult. We believe that every man and woman should be prepared to protect their home, their country and their liberty.
To that end, the Texas Young Republicans plan to provide License to Carry (LTC) classes across Texas in hopes that our members can become the trained protectors we need, and we will continue to urge our elected leaders to act by the principles of our Founders.
Hayden Padgett
Chairman
Texas Young Republican Federation