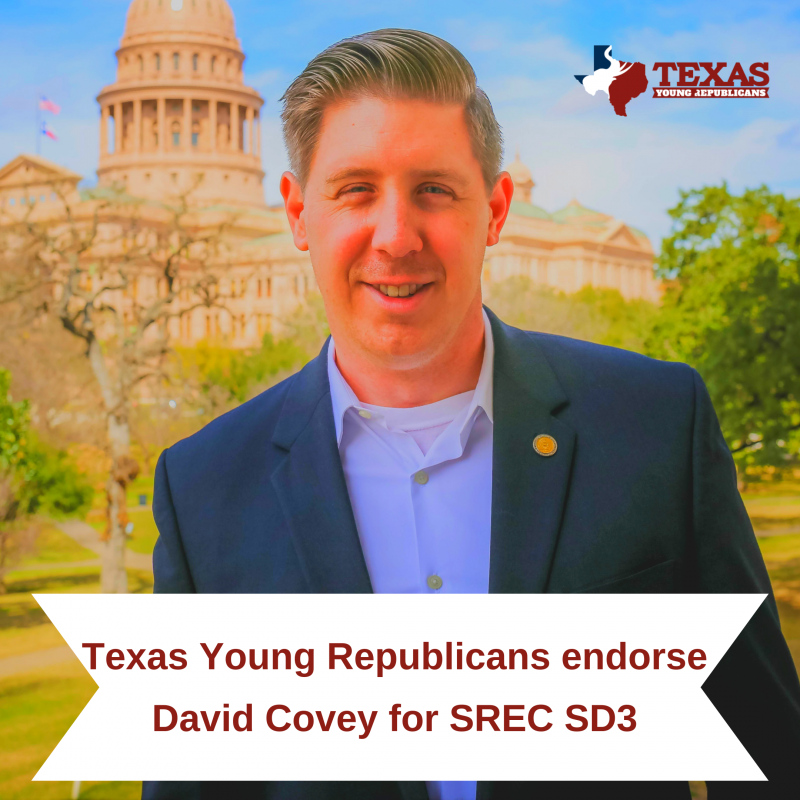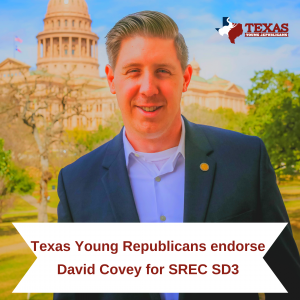 The Texas Young Republicans are pleased to endorse
David Covey
for the State Republican Executive Committee (SREC) Committeeman to replace our friend Terry Holcomb in State District 3. David is the GOP county chair in Orange County and the President of Southeast Texas Young Republicans.
In 2017, shortly after graduating with his Juris Doctorate he published his first book, Hometown Politics. He was recognized in 2018 as a grassroots leader in Texas by Governor Abbott. He has acted as Senior Policy Advisor in the Texas Senate and currently serves as Fire Commissioner of Orange County's Emergency Service District #4.
We are proud to have him as a fellow member of TYRF and believe he will represent SD 3 well on the SREC.