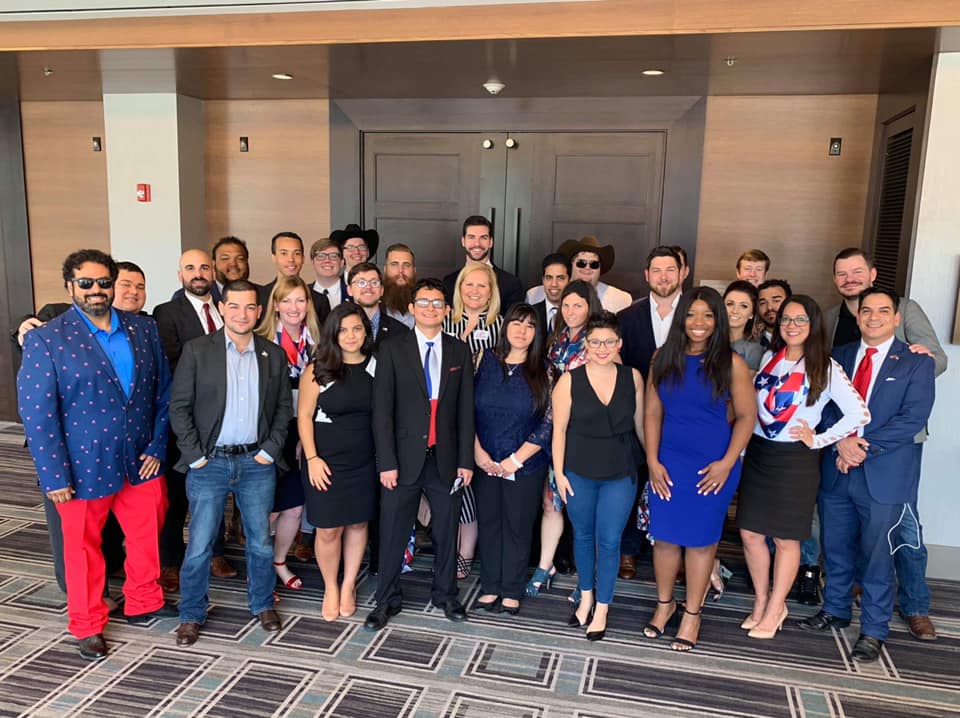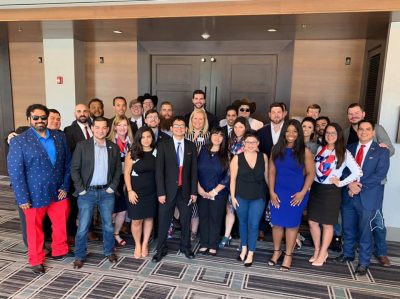 Texas Young Republicans Gain Recognition at the Young Republican National Convention
Twenty-five delegates from the Texas Young Republican Federation (TYRF) just returned from the Young Republican National Convention in Omaha, Nebraska, with arms full of awards and many newly elected leaders.
While the Rio Grande Valley may be blue today, the rising leaders of Hidalgo County Young Republicans (HCYRs) are showing their passion for a change. They walked away from the convention with three awards: Best Club Social Media, the Young Republican Small Club of the Year and Woman of the Year for Adrienne Pena Garza. Garza is a past president of HCYRs and the current Hidalgo County GOP chair. She has served on both the TYRF board and the National YR board.
"The Hidalgo YR club formed five years ago with no resources, no Republican elected officials to lean on, no neighboring YR clubs, and it's centered in the deepest blue part of our state. By their sheer grit and passion, they have grown into one of the largest clubs in the nation and helped launch other clubs throughout the Rio Grande Valley. I could not be more proud of these conservative champions," said Hayden Padgett, TYRF Chairman.
Along with the awards, the Texas Young Republicans also have new representatives in several national board positions within the Young Republican National Federation (YRNF).Desiree Brown, Chairwoman of the Collin County Young Republicans, was elected Secretary, and Daniel Blaylock, member of the Houston Young Republicans, was elected Southern Regional Director to cover Oklahoma and Texas.
TYRF Chairman Hayden Padgett was also elected as the Vice-Chair of the State Chairman's Association, and he was appointed the chairman of YRNF membership committee.
Beyond Texas, Rick Loughery of Pennsylvania was elected as Chairman of YRNF, promising to professionalize the National YR board and make 10 million voter contacts during the 2020 election cycle.